Staffing Healthcare
Placement Services
Acting as your marketing team
Acting as your marketing team
Let us share your job openings online and through our established network. This saves you the cost of advertising on multiple platforms, many of which aren't dedicated healthcare job sites. In addition, our database of pre-screened candidates can help fill your vacancy in a short period of time.
Leading your recruiting team
Leading your recruiting team
It is hard for you and your staff to set aside time to develop a recruiting strategy; we can show you how to attract top healthcare talent. We can help you expand your reach to attract a diverse slate of healthcare professionals.
Guiding your human resources team
Guiding your human resources team
We understand the details of the potential talent needed within your organization. We assist your human resources team by starting the process. We will conduct a 30 minute consultation to get a clear understanding of your needs, discussing your job descriptions, employer branding/marketing and writing a statement of work for the requested job(s) we will be filling. We will then screen several candidates, and forward the top 3-5 candidates to you for review. Finally, we extend offers to selected candidates. It's that easy!
Relieving your Entire management team
Relieving your Entire management team
It is hard enough to manage your established team, but to add the stress of replacing employees who have left your company, discover that your new hires don't fit your needs, or struggle to retain talented employees adds an additional level of stress in a fast-paced industry.
Let us utilize our years of staffing experience to help you attract, onboard, and retain employees who share the same dedication to providing exceptional patient care!
Talent One Services is a national, woman-owned staffing company experienced in placing talent for, contract, contract-to-hire and direct hire healthcare professionals. Finding the right talent for your healthcare team takes a combination of dedication and insight. You could spend hours sorting through applications, hoping you will find the right addition to your skilled team. Once you have hired someone, you may hold your breath, hoping that this is the perfect addition to your team, with the same commitment to exceptional patient care, qualifications and experience to complement your successful practice.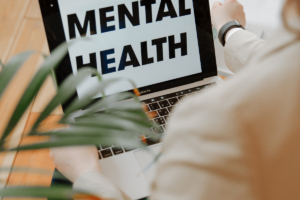 Now, let me ask you something that's probably not on your radar—How's your mental health doing? Don't roll your eyes just...